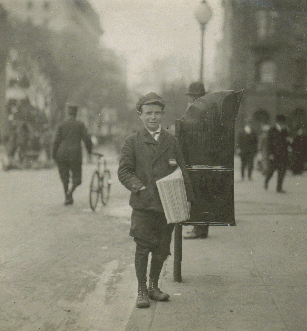 12 Year Old Truant Selling Extras, Washington, D.C., 1912
The photographer's note reads: 12 yr. old truant selling extras during school hours, 4/15/12. "Thought I'd ruther sel extras today then school. I go to St Patrick's School." At 2 A.M. April 19, I found him still selling extras, with several other boys not much older. Joseph O'Conner, 922 Twenty-second St., N.W., is a truant. Did not get along in public school.
Please inquire for availability and price.